Norwegian Air: market value falls by 20% after IAG drops takeover bid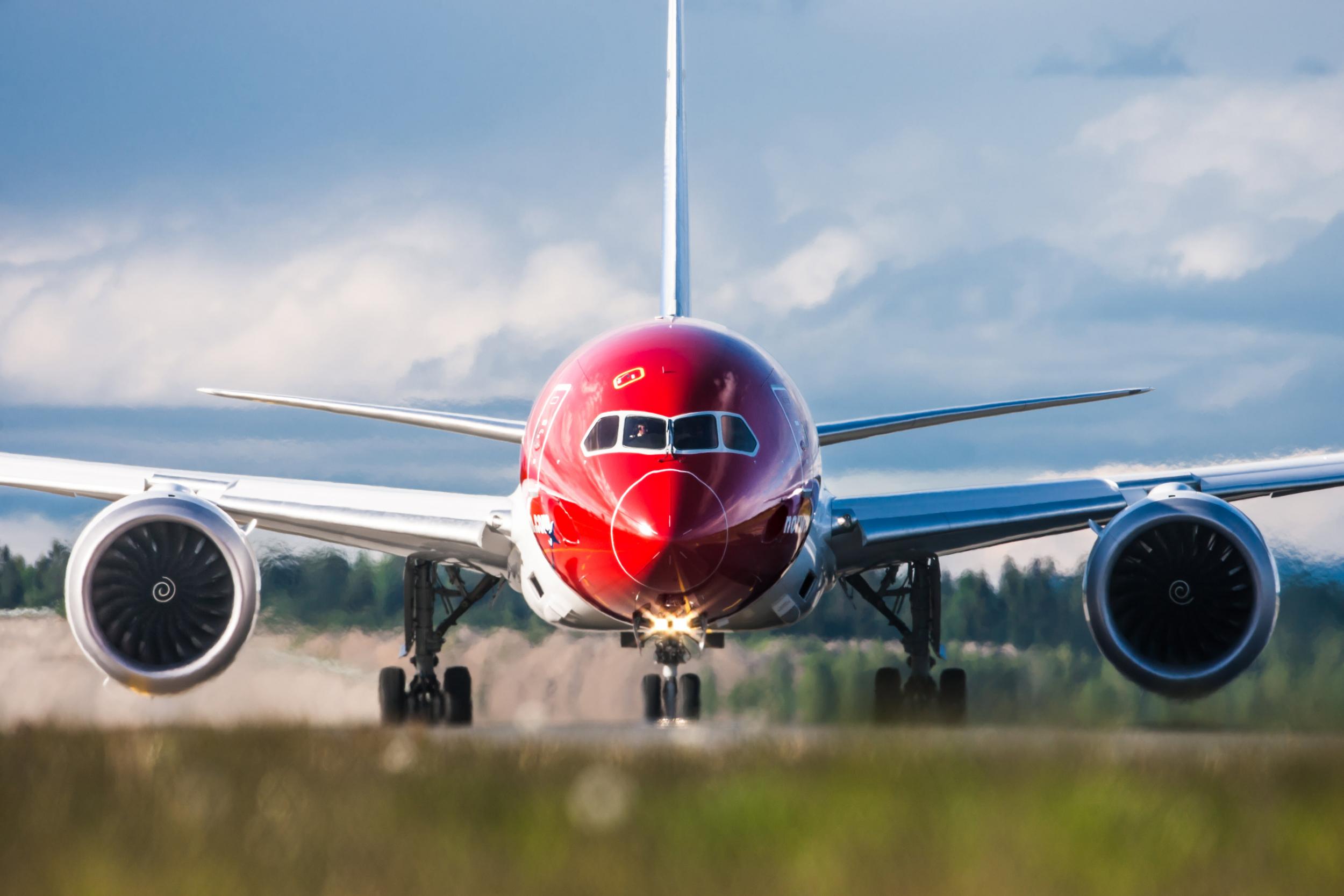 The low-cost airline Norwegian has responded defiantly to the decision by IAG to withdraw its interest in a takeover and sell its stake.
IAG, which is the parent company of British Airways, owns just under 4 per cent of Norwegian and had previously made an offer for the whole airline.
Its chief financial officer, Enrique Dupuy de Lôme, said: "International Airlines Group (IAG) confirms that it does not intend to make an offer for Norwegian Air Shuttle ASA (Norwegian) and that, in due course, it will be selling its 3.93 per cent shareholding in Norwegian."
Norwegian's market value slumped by one-fifth on the news.
But Bjorn Kise, chairman of the Norwegian board, said: "Norwegian's plans and strategy remain unchanged.
"The company's goal is to continue building a sustainable business to the benefit of its customers, employees and shareholders."
Norwegian has long been regarded as a thorn in the side of IAG, because of its network from Gatwick which competes on many routes. 
IAG bought a stake in Norwegian in April 2018, which precipitated a jump in the share price of 50 per cent.
After rapid expansion across Europe, the North Atlantic and into Argentina and Asia, Norwegian is now cutting back on routes and bases.
Bjorn Kjos, the airline's chief executive, is widely admired in the aviation business for his ambition. 
But last autumn the chief executive of IAG, Willie Walsh, said: "The company clearly is in a situation where its financial position is very poor."
At the same time, Ryanair's chief executive, Michael O'Leary, contradicted an assertion by Mr Kjos that his airline had made an offer for Norwegian, saying: "We've made no such offer in the last 12 months or ever.
"We will not be making an offer for Norwegian – not today, not tomorrow, not ever."
Norwegian has had an almost-new Boeing 737 MAX aircraft on the ground in Shiraz, Iran, for over a month. The plane diverted because of a mechanical problem. 
It is awaiting repair, but the process is being hampered by the US embargo on Iran. 
A spokesperson for Norwegian said: "We are still going through the necessary paperwork to get the parts into the country."
There is no impact on the airline's schedule from the grounded aircraft.
IAG is now expected to grow its low-cost, long-haul operation, Level.